@ > Home > Inhalt > Keyboard overlay for printouts
Excel 97+
Thanks to Windows XP, fast keyboard toggling is not a hassle anymore. Click the little language icon "EN" and you can toggle, change or add keyboard layouts.
The file contains an arabic overlay. It can be replaced by any other overlay created by your own.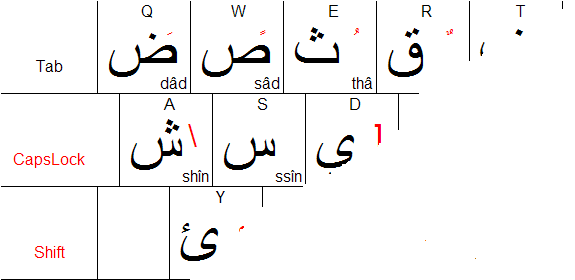 It uses linked "pictures" within excel to enable a keyboard-like layout. Please do not overwrite these pictures (shapes). The sources are following downward where you can overtype them with your desired layout. Remember to backup good overlays. The landscape printout returns two printouts at a time.